G20; J&K Police's elite SOG commandos deployed in Srinagar
Mudasir Yaqoob
Srinagar, May 19: Ahead of G20 summit in Srinagar, J&K Police's elite SOG commandos (Cargo) deployed in hotels & house-boats across Srinagar.
The move has been taken to streamlined for smooth conduct of this mega summit, the police officer told ANN News.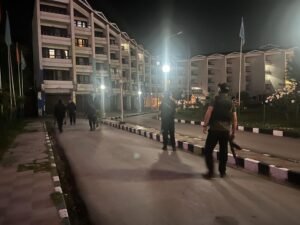 He said a special security plan has been devised and accordingly the deployment of SoG commandos would remain in place for smooth conduct of this mega international function.
Urdu News Latest Update from Srinagar
Presently, both police and paramilitary Central Reserve Police Force (CRPF) have intensified patrolling, vehicle checking, and frisking at various flashpoints in Srinagar and adjacent districts as a security measure.
The police officer said as part of the security plan CRPF is conducting daily security drills around the venue. The drills include anti-mine search and the use of trained sniffer dogs which are being used to sanitise the place.
"Bullet-proof vehicles are placed at all the entry and exit points of the venue. Soldiers as well as drones are involved in security arrangements to ensure 24×7 vigil," he said.
Apart from security measures, the J&K Police has specially trained around 600 personnel to understand the tactics and strategies used in invisible policing.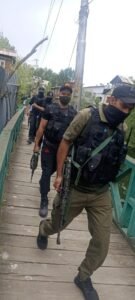 "They completed a two week training course at Sher-i-Kashmir Police Academy Udhampur. They will be deputed at various places at the venues. Most of them will be doing their duties in civies to ensure comfort for the delegates," he said.