Special Court in Srinagar frames terror charges against Moulvi Bashir
Mudasir Yaqoob
Srinagar, May 19: The Special Court in Srinagar framed charges against accused in terror funding case.
After hearing prosecution and defence counsel, the court for UAPA Offences, designated under NIA Act, Srinagar said that prima facie charges are established against accused a Senior Hurriyat leader in Terrorist financing case in which three accused were chargesheeted by State Investigation Agency (SIA) Kashmir earlier this month.
The SIA, as per chargesheet, during investigation of case FIR 22/2022 was able to trace the foundations and nodes of terrorist folds which have been hatching innovative conspiracies to keep the pot of terrorism boiling in the UT by way of raising and circulating funds.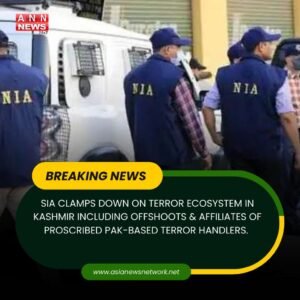 The prime accused Bashir Ahmad Mir alias Moulvi Bashir Irfani, as per chargesheet, a hard core propagandist and conspirator, General Secretary Hurriyat Conference (G) and Chairman, 'Shabba-Ul- Muslameen', has been found "involved in receiving and holding proceeds of terrorism in the shape of hefty amounts of Indian National currency which has been recovered from his possession."
The prosecution submitted before court that accused has hatched criminal design to rejuvenate terrorism in the UT and disturb the peaceful environment in the UT.
"The accused has been found involved in incentivising prospect members to spread the tentacles of criminal plots in various districts of the UT to broaden the membership grid."
"Two accused have also been found hob knobbing with ISI of Pakistan for having patronage and logical support in carrying out terrorist activities in the UT of J&K."
"Besides raising funds the accused has been found instrumental in spreading anti- India propaganda outside India besides promoting disaffection among the peaceful Public particularly impressionable youth."
An official told ANN News that the investigation of the case was completed within six months time and the charges in the case have been framed within a fortnight period.