Shergiri police station, Srinagar seeks help of general public to identify the suspected thief involved in bike lifting case
Srinagar, Jun 20: Shergiri police Station seeks help of the general public to identify a suspected thief wanted by Shergiri Police Station in a bike theft case. 
In this connection FIR No 25/2018 u/s 379 RPC has been registered in Police Station Shergiri & investigation started.
During the course of investigation, CCTV footage was taken from CCTV Cameras installed in the area & thorough analysis started. During analysis of CCTV footage, some clues were detected regarding the incident & clues struck regarding the suspect involved in the theft.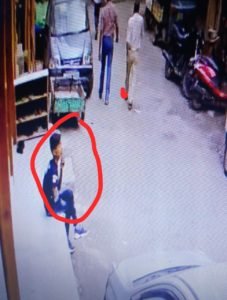 The suspected thief in the photograph has stolen motor bike & is wanted in case FIR 25/18 U/s 379RPC of Police station Shergiri.
In case of any information/clue, kindly inform police Station Shergiri on :9419047316.
The name of the person providing any clue or information regarding the suspected thief will b kept confidential.